Deliveroo has built technology to enable us to simultaneously complete hundreds of thousands of orders right across the globe – in a way that is intuitive and reliable for riders, restaurants and grocers and ultimately delivers a great experience for our end consumer.
We believe that knowing what consumers want today is not enough. We are building food delivery experiences that many had never even considered and a service that anticipates what the consumer of the future will come to expect. In recent years, we have developed three proven innovations which strengthen our consumer proposition while helping to reinforce our core logistics network and drive more value for each side of the marketplace.
Our technology
Underpinning our entire offering is our pioneering logistics technology.
Deliveroo is now one of the few companies in the world that is able to operate on-demand logistics at scale, with in-house, expert capabilities and understanding of our marketplace.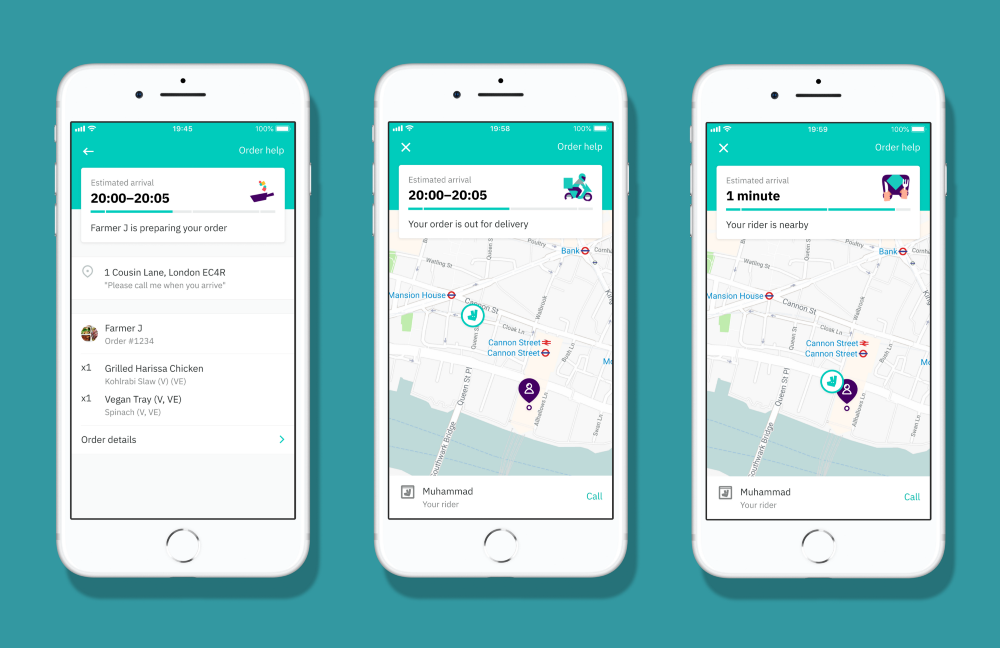 Deliveroo's world-leading technology ensures that the three sides of our marketplace interact seamlessly together, strengthening the interests of each constituent as they do so; restaurants and grocers maximise sales, riders maximise earning potential and consumers receive their desired food on time.
Our machine learning algorithms enable our network to improve the experience of all three sides of the marketplace on an ongoing basis. Our technology is developing an ever-expanding understanding of the nuances of delivering in each neighbourhood we operate in, allowing us to improve quality of service while gaining efficiency at the same time. As a result, over time we continue to see improved productivity and earning potential for riders, improved efficiency for restaurant and grocery partners, a better experience for consumers, and better unit economics for Deliveroo.